Audio
Great breaks achieve a positive strategic goal back to the show. They communicate, both in content and presentation, something about the show plot. Breaks which score are real, relevant, and fun. They earn you valuable images. Here are some breaks by Reynolds Group shows which achieve this.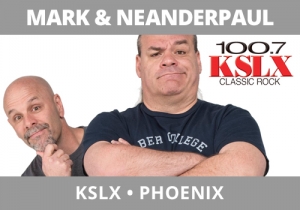 The first break of your show can be the most critical – they get you in a groove and help you wake up, so you can help listeners who tune in wake up.  Mark and Neanderpaul, KSLX, Phoenix have a very simple, well-framed break in their show's first half hour called "Middle School".  It's a trivia-based game with questions centered around a topical news item, quizzing one listener for a prize.  The questions are relevant and the goal is to have fun around an idea that is vicarious to all others just waking up or driving to work at that moment.  Humor is created around the answers, thus serving the most important goal of laughter.  PPM is a game of occasions so their locked in time creates yet another appointment for early risers.
Let The Reynolds group help you win bigger!
To learn how we can help you.  Call us at 919.821.4700 or send an email!
Email Steve Reynolds