Audio
Great breaks achieve a positive strategic goal back to the show. They communicate, both in content and presentation, something about the show plot. Breaks which score are real, relevant, and fun. They earn you valuable images. Here are some breaks by Reynolds Group shows which achieve this.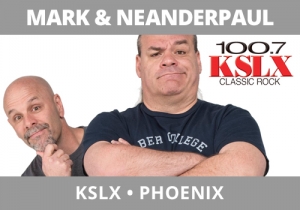 Destinations and payoffs.  That's a requirement for listeners in this A.D.D. world of "want it now, want it fast".  Watch reality shows on TV and see how quickly they move along the storyline, always in search of conflict and tension in each scene, and some take-away that will engage the viewers.  Many shows choose their topics, then spend their allotted mic time talking around it, in search of some exit ramp to move on to the next thing in their clock.  Mark and NeaderPaul, KSLX, Phoenix found interesting content when they learned that Hitler's phone had been sold at auction.  Instead of just spending their time gabbing about it, they imagined what outgoing messages from Hitler might sound like.  The goal is to establish the content quickly to hook the audience then get to the funny fast, which is what they did in this break, satiating the audience, respecting their time, and setting up another occasion because they affirmed images of being humorous.
Let The Reynolds group help you win bigger!
To learn how we can help you.  Call us at 919.821.4700 or send an email!
Email Steve Reynolds