Audio
Great breaks achieve a positive strategic goal back to the show. They communicate, both in content and presentation, something about the show plot. Breaks which score are real, relevant, and fun. They earn you valuable images. Here are some breaks by Reynolds Group shows which achieve this.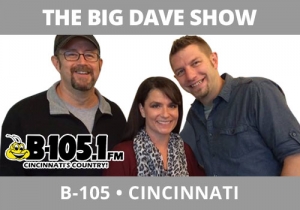 Should you do news on your show?  It depends on how you do it.  There probably is a news "expert" in your market who provides the information some listeners are looking for.  Your listener, regardless of the topics for the break, come for a different reason.  They want to be entertained.  The Big Dave Show, B105, Cincinnati excels at how to deliver the news. Doing this feeds both the need to be topical (the news is always about whatever is going on in the world so, by default, it makes you topical), but you must do it in a certain way to elevate it to the level of engagement to cut through.  Here are some of the things that make this feature terrific for this show:  each story is only a few sentences of new information before the show pivots to conversation, perspective, and organic humor; the show starts the story with some associated audio clip to grab the attention of those listening (I love this); they are very honest with the audience in their commentary so you get character development; it's often local; how they do this fits how their show sounds.  Just delivering the info won't cut it any longer.  Handle "news" this way and there is a strategic win for your show.
Let The Reynolds group help you win bigger!
To learn how we can help you.  Call us at 919.821.4700 or send an email!
Email Steve Reynolds