Audio
Great breaks achieve a positive strategic goal back to the show. They communicate, both in content and presentation, something about the show plot. Breaks which score are real, relevant, and fun. They earn you valuable images. Here are some breaks by Reynolds Group shows which achieve this.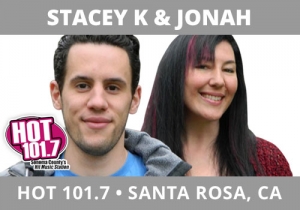 Production values against quirky ideas make them stand out.  Stacey K and Jonah at HOT 101.7, Santa Rosa, CA embarked on Taco Quest 2016 after Jonah admitted to the room he did not like tacos.  Who doesn't like tacos???  So, we went to find the market's best tacos over the course of one week.  Listeners gave suggestions, they went for lunch buying tacos for those who showed up, all in an effort to convert Jonah into a taco lover.  There are a few things to point out in the structure of this short break:  the taco jingle they use close to the top of the break sets the table for the silly that follows.  Understanding that the audience responds to "visual cues", they also include in the break a quick interview with the winner of the market's best tacos as well as the audio they use just after, giving him the coveted ten tacos rating.  When designing a break, having other elements inside keeps its energy level high and offers the audience opportunities to get reinvigorated if the conversation starts to drag.  Breaks designed like this don't feel as long as they are because of that.
Let The Reynolds group help you win bigger!
To learn how we can help you.  Call us at 919.821.4700 or send an email!
Email Steve Reynolds