Audio
Great breaks achieve a positive strategic goal back to the show. They communicate, both in content and presentation, something about the show plot. Breaks which score are real, relevant, and fun. They earn you valuable images. Here are some breaks by Reynolds Group shows which achieve this.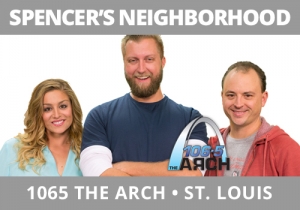 There are many ways to do character development on a show.  The primary way is for a cast member to tell a story the audience can see themselves in and relate to.  Stories are the absolute best way to define a character because they are powerful and memorable and give the room the best chance to show its organic sense of humor and chemistry as it's being told.  Spencer's Neighborhood, 106.5 The Arch, St. Louis, did it in a unique way, defining two cast members in the process, in the break below.  Spencer had Brando's kids interview Ricki to learn more about her.  In the process, I get to know Brando and his children and get answers to questions from Ricki about herself and her view of the world.  Spencer being the mischievous person he is, wrote a few questions the kids would never think to ask, injecting his sense of humor into the break.  All around, this is very effective character development.
Let The Reynolds group help you win bigger!
To learn how we can help you.  Call us at 919.821.4700 or send an email!
Email Steve Reynolds