Audio
Great breaks achieve a positive strategic goal back to the show. They communicate, both in content and presentation, something about the show plot. Breaks which score are real, relevant, and fun. They earn you valuable images. Here are some breaks by Reynolds Group shows which achieve this.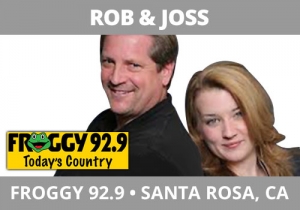 Music-based features resonate with listeners.  Which is why Rob and Joss, Froggy 92.9, Santa Rosa, CA do a weekly feature called "Write a Song Wednesday".  They choose a topic (in this case Star Wars) and tap into it comedically by asking listeners to suggest lines for the song.  A local musician then puts together a short tune using listener's funny suggestions.  The nice addition to the feature, considering it was Christmas-time, was that the team decided to parody "Santa Baby" and make a song called "Vader Baby".  These songs are always short (60-75 seconds), have a listener component to them, and work to a goal of creating some fun.
Let The Reynolds group help you win bigger!
To learn how we can help you.  Call us at 919.821.4700 or send an email!
Email Steve Reynolds