Audio
Great breaks achieve a positive strategic goal back to the show. They communicate, both in content and presentation, something about the show plot. Breaks which score are real, relevant, and fun. They earn you valuable images. Here are some breaks by Reynolds Group shows which achieve this.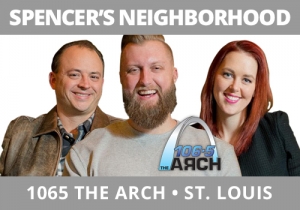 There's this belief in PPM that interviews don't work.  In reality, crappy interviews don't work.  That's why Howard Stern's famous one-hour interviews with near anyone are riveting – because Howard works overtime figuring out what he'll do in the interview; what he'll talk about with the subject; and how he'll create a compelling, fun, interesting, probing conversation.  Any idea who David Koechner is?  He's the guy who played Champ opposite Ron Burgundy in one of the funniest movies ever, Anchorman.  Koechner was playing the local comedy club when he stopped in for an interview with Spencer's Neighborhood, 106.5 The Arch, St. Louis.  Knowing the audience would not recognize him by name and that a standard Q&A wouldn't be enough, they threw Anchorman lines at him to see if he remembered what the character said in the exchange  Quirky, different, and fun.  If you get interviews, work hard on what you'll do to draw in people who've never heard of your subject – probe, tell stories, and have fun and you'll be in a good spot.
Let The Reynolds group help you win bigger!
To learn how we can help you.  Call us at 919.821.4700 or send an email!
Email Steve Reynolds