Audio
Great breaks achieve a positive strategic goal back to the show. They communicate, both in content and presentation, something about the show plot. Breaks which score are real, relevant, and fun. They earn you valuable images. Here are some breaks by Reynolds Group shows which achieve this.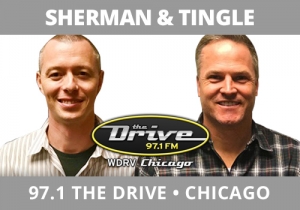 One way to invigorate your benchmarks is to occasionally ask celebrities to do them.  Benchmarks work because they create an appointment for your show (which is why you do them at the same time – and no, the audience doesn't bore of them if they are entertaining, because you change the content each time you do them).  Sherman and Tingle, WDRV (The Drive), Chicago do a fun, music-based benchmark each morning at 7:30 called the Thirty Second Song Challenge, where a listener must name seven songs in thirty seconds to win.  It has a huge vicarious element to it.  But on occasion, they'll get a celebrity to play.  Here's the version with Todd Rundgren, who is a core artist to the format.  Todd comes on because he has something to promote, but the show (with permission) also gets him to play the game, where he fails, but has fun in the process.
Let The Reynolds group help you win bigger!
To learn how we can help you.  Call us at 919.821.4700 or send an email!
Email Steve Reynolds