Audio
Great breaks achieve a positive strategic goal back to the show. They communicate, both in content and presentation, something about the show plot. Breaks which score are real, relevant, and fun. They earn you valuable images. Here are some breaks by Reynolds Group shows which achieve this.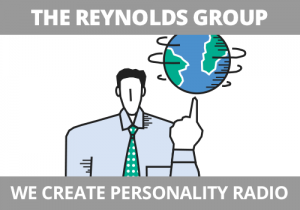 There are several kinds of content you can do on your show.  All of it signals to your audience that you understand what's important to them and each of them has a strategic purpose.  Pop culture says you're tapped into whatever is hot right now.  Personal stories give you an efficient vehicle to define yourself to listeners in a way where they see themselves.  Lifestyle content communicates that you understand what they're going through. One of my favorite features of all time is called The Bus Stop, done by Michael Chew, at MORE-FM (WBEB), Philadelphia.  Michael was home early enough in the day to greet his kids as they returned from school on the bus.  We hatched the idea that he'd asked the kids, as they got off the bus, about their day.  Maybe it was because they were going to be on the radio or because they knew Michael as he was their neighbor, but what the kids offered was almost always very entertaining, and tapped into the lifestyle of the adult woman listening to the station who also had kids and encountered the same conversation when she got home.
Let The Reynolds group help you win bigger!
To learn how we can help you.  Call us at 919.821.4700 or send an email!
Email Steve Reynolds