Audio
Great breaks achieve a positive strategic goal back to the show. They communicate, both in content and presentation, something about the show plot. Breaks which score are real, relevant, and fun. They earn you valuable images. Here are some breaks by Reynolds Group shows which achieve this.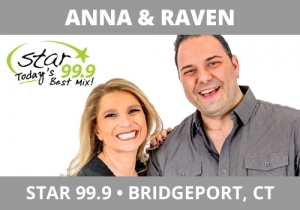 Sometime the most fun and authentic breaks and ideas come from the experiences of the talent on the show.  Anna of Anna and Raven, Star 99.9, Bridgeport, CT is pregnant…check that, she's very pregnant.  And anyone who's been around women about to give birth know it's a journey that requires many guys to sit quietly and count to ten before reacting.  In her final trimester, the team does a regular Monday feature called "What Made Anna Cry This Weekend?"  Here's an example – note the fun, relatability, and very short produced piece which sets the tone.  Then all Anna has to do is cull from her weekend and share with the audience all of the absurd, smallish things which made her weep.  This show is all about relationships.  Listen to this simple break and note how you think both men and women are reacting to the content.  Women are connecting, knowing it's all true, and men are nodding up and down as they know this is their life, too.
Let The Reynolds group help you win bigger!
To learn how we can help you.  Call us at 919.821.4700 or send an email!
Email Steve Reynolds