Audio
Great breaks achieve a positive strategic goal back to the show. They communicate, both in content and presentation, something about the show plot. Breaks which score are real, relevant, and fun. They earn you valuable images. Here are some breaks by Reynolds Group shows which achieve this.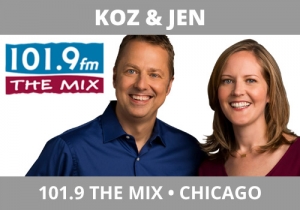 There are simple ways to take the topic of sports and broaden it out to make it become a topic about relationships with a sports theme.  With our entering football season, you might find natural team allegiances are split in relationships.  Look for those inside a marriage and do a Spousal Sports Bet.  This is where he supports one team and she supports another (and hopefully his rival).  On the eve of that game, get both people in the relationship on and get them to make an odd bet (he wins: he doesn't have to clean the kitchen for a week after dinner, she wins:  he gives her two spa treatments).  Focusing on the relationship allows you to talk about the game not from a position of X's and O's, but from how it impacts their relationship, which is quite relatable to everyone in your audience.  And yes, if you want to do this with your relationship it would be character development, but make sure you choose fun listeners, too, which will give you more to play with.  We did this at Koz and Jen, WTMX (101.9 The Mix), Chicago so you can hear the fun here.
Let The Reynolds group help you win bigger!
To learn how we can help you.  Call us at 919.821.4700 or send an email!
Email Steve Reynolds