Audio
Great breaks achieve a positive strategic goal back to the show. They communicate, both in content and presentation, something about the show plot. Breaks which score are real, relevant, and fun. They earn you valuable images. Here are some breaks by Reynolds Group shows which achieve this.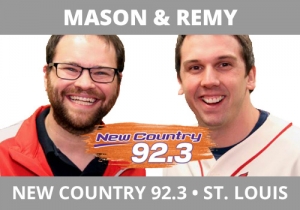 We all understand the value of story-telling to engage listeners.  Stories are important to define the show and its cast and have elements inside that draw listeners in.  What is a great song, if it isn't a story, right?  There was a local Kane Brown concert in St. Louis and something magical happened – a young girl held up a sign asking if he'd hug her.  That's when Kane Brown said yes and invited the gal on stage.  Enter Mason and Remy, New Country 92.3 (WIL), St. Louis who elevated the story-telling by passing the chance to just tell it from what they read online (a pretty standard approach) to getting the young gal and her mother to come on to tell it themselves, heightening the break with truer emotion because the kid and her mom experienced it directly.  The team took it one step further by having the mom video their end of the conversation for digital content for Facebook and other social media posts, thus extending this amazing content.  The break is below.  See the video here.
Let The Reynolds group help you win bigger!
To learn how we can help you.  Call us at 919.821.4700 or send an email!
Email Steve Reynolds