Audio
Great breaks achieve a positive strategic goal back to the show. They communicate, both in content and presentation, something about the show plot. Breaks which score are real, relevant, and fun. They earn you valuable images. Here are some breaks by Reynolds Group shows which achieve this.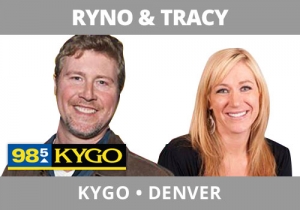 You keep hearing that interviews don't work.  Crappy interviews don't work.  Great ones do.  This is an example of a well-executed, very fun interview from Ryno and Tracy, KYGO, Denver. They're talking to Jerrod Niemann, who's not yet an A-lister on the country charts (he's headed there, though).  Jerrod's coming on to talk about his new CD.  Ryno and Tracy know that listeners care less about being sold something than they do being entertained.  Ryno has a touch of laryngitis.  He starts by talking with Jerrod about being a singer and what he does when he has throat issues (he's connecting with Jared in doing this).  It then turns into a terrific story Jerrod tells about going to a gynecologist (yes, he's a guy so it's interesting), and they land on Jerrod's fascination for unknown beers and the app he has which helps him.  At the end they sell his CD, after the audience has been entertained by everything else.
Let The Reynolds group help you win bigger!
To learn how we can help you.  Call us at 919.821.4700 or send an email!
Email Steve Reynolds