Audio
Great breaks achieve a positive strategic goal back to the show. They communicate, both in content and presentation, something about the show plot. Breaks which score are real, relevant, and fun. They earn you valuable images. Here are some breaks by Reynolds Group shows which achieve this.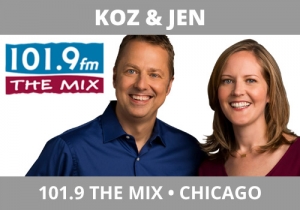 Phone calls from listeners are standard fare and an easy and effective way to tell stories and create fun, engaging, relatable content.  Where do yours come from?  Some shows pull their phone topics from prep sheets and then tie their stories into the generic, evergreen topic suggested.  A better place, and one that provides terrific character development for you and your team, is from those real time experiences you're having in your life.  Enter Koz and Jen, WTMX (The MIX), Chicago.  Jen hosted a baby shower for a relative at her home, where the relative being celebrated was almost two hours late.  The twists and turns of this story are most authentic to define Jen.  The team then offers up the appropriate topic:  what were you (or someone you know) very late for?  A listener called to share that he was late to his own wedding, because he was sitting in his car in the parking lot listening to the radio.  You'll never believe what made him stay in the car.  Here's the break – great story telling, terrific fun, with the most appropriate questions and comments from the team to connect with the audience.
Let The Reynolds group help you win bigger!
To learn how we can help you.  Call us at 919.821.4700 or send an email!
Email Steve Reynolds