Audio
Great breaks achieve a positive strategic goal back to the show. They communicate, both in content and presentation, something about the show plot. Breaks which score are real, relevant, and fun. They earn you valuable images. Here are some breaks by Reynolds Group shows which achieve this.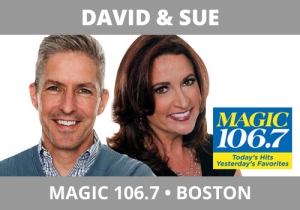 What works in today's radio is telling stories and being real.  Wacky radio bits are way less effective than ever.  What's it like when two admitted shop-o-holics enable each other on a shopping spree while in New York?  David, Sue, and Kendra, Magic 106.7, Boston have terrific chemistry as a team – you can feel that as you listen to this break below.  Sue and Kendra, super shoppers, went to New York City for a station function and happened upon a store they like mere moments before they were to be at a meeting.  Not ones to pass up that chance, they went in and shopped like crazy.  What stands out in this break, besides the fun vibe, is that the story has tons of details for David to poke around about as they tell him what they did.  Relatable to many women, this story is universal because its thesis and humor transcend age and gender appeal.  They're almost giddy with what they got away with.  They let David in on the shenanigans and played with each other with a great self-deprecating sense of humor.  This is a great break about real life – a well told story with its colorful facts – to connect with and entertain listeners who were tuned in at that time.
Let The Reynolds group help you win bigger!
To learn how we can help you.  Call us at 919.821.4700 or send an email!
Email Steve Reynolds