Audio
Great breaks achieve a positive strategic goal back to the show. They communicate, both in content and presentation, something about the show plot. Breaks which score are real, relevant, and fun. They earn you valuable images. Here are some breaks by Reynolds Group shows which achieve this.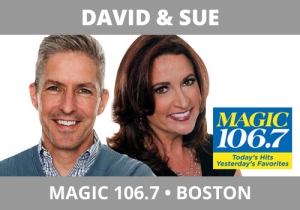 The throwback concept is easy and brings back great memories for people.  Whether online or you do something with it on the show.  Which is why we added a feature called Throwback Live on David, Sue, and Kendra, Magic 106.7, Boston.  David, our show anchor, pits Sue and Kendra against each other to identify throwback clips from pop culture.  This works for several reasons.  The clips themselves (all from the 80s and 90s) bring back terrific memories for the audience.  Sue and Kendra each fancy themselves experts in this kinda of stuff so the natural, playful competition between the two is a fun draw for the audience.  And you also have that most classic of game qualities, listeners can play along in the car.  We set this feature as an appointment each day in the show for an original air (Throwback Live at 8:25) and re-air it the next morning for a fresh appointment in the 6:00 hour.
Let The Reynolds group help you win bigger!
To learn how we can help you.  Call us at 919.821.4700 or send an email!
Email Steve Reynolds