Audio
Great breaks achieve a positive strategic goal back to the show. They communicate, both in content and presentation, something about the show plot. Breaks which score are real, relevant, and fun. They earn you valuable images. Here are some breaks by Reynolds Group shows which achieve this.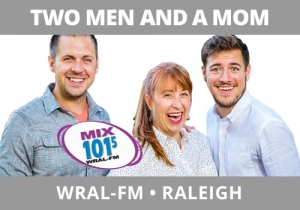 Don't tell me about what you have to give out – tell me HOW you're giving it out.  A client offered roses for Valentines Day to Two Men and a Mom, WRAL-FM, Raleigh.  A good prize for the holiday, right?  The win for 100% of the audience comes in how we give them out, because anyone listening when we do is affected by that – that's how you earn images. which fuels wins.  And caller ten won't cut it.  There is an iconic restaurant in Raleigh called the K&W Cafeteria.  Those eating there are all over the age of 75.  The show's Bryan Lord, decked out in a tux, decided to become the K&W Casanova, serenading women eating lunch at their tables with a love song for Valentine's Day, before giving them a rose.  Four videos were done the week before for social media (here) with the best audio airing the week of Valentine's Day.  That's how we gave out the roses – sticky and fun for anyone tuning in at any moment of the show while headed to work.
Let The Reynolds group help you win bigger!
To learn how we can help you.  Call us at 919.821.4700 or send an email!
Email Steve Reynolds