Audio
Great breaks achieve a positive strategic goal back to the show. They communicate, both in content and presentation, something about the show plot. Breaks which score are real, relevant, and fun. They earn you valuable images. Here are some breaks by Reynolds Group shows which achieve this.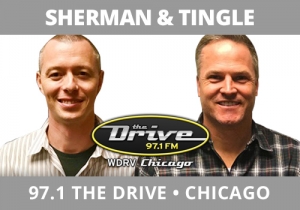 One easy way to spice up your show is to find fun "characters" to play a role in it.  Not fake characters, but people in real life.  This week's audio comes from Sherman and Tingle, WDRV, Chicago.  It proves two points when putting your program together:  bold ancillary characters, who come and go as needed, add color to a show.  Also, when telling a story, invite the people in the story to participate in telling it.  They have a perspective and will add detail and emotion that you can't because they were in the middle of it.  Tingle and his sister have parents who are huge Doobie Brothers fans.  That's why they bought tickets to the Doobie Brothers/Chicago concert in Las Vegas for them.  Tingle could have told the story of their concert experience.  Or he could have invited his mom and dad on to tell their story, coming at it in the first person, which is what he did.  Now, all Tingle needed to do was help them navigate through the story and react.  Listen to this short character building break and note how much better the story is because his colorful parents participated in it.
Let The Reynolds group help you win bigger!
To learn how we can help you.  Call us at 919.821.4700 or send an email!
Email Steve Reynolds