Audio
Great breaks achieve a positive strategic goal back to the show. They communicate, both in content and presentation, something about the show plot. Breaks which score are real, relevant, and fun. They earn you valuable images. Here are some breaks by Reynolds Group shows which achieve this.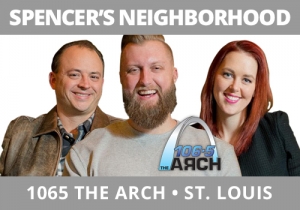 Relationships content might be the most universal you can do.  Everyone has relationships so it's very relatable and connective.  At Spencer's Neighborhood, 106.5 The Arch, St. Louis, Spencer was complaining about the number of first dates he's had that never became second dates.  He wondered what he was doing wrong.  So his partners, Cassiday and Brando, ventured to find out by setting him up on a series of dates.  We know we needed a twist to hook the audience so we added two big elements to this idea.  The first was to wrap it up with an on-air "focus group" of the women Spencer had dates with for honest feedback.  We believed that act of vulnerability would humanize Spencer and vibe with the audience.  We also decided we needed a certain type of woman to capture the imagination of the audience.  In our brainstorm, we decided that one kind of woman who would be very open and unfiltered were women who'd been to prison.  So we "cast" for ex-cons, adding the edge that helped this relationships idea cut through.  Here's a supportive break where the team asked a relationships expert how Spencer should handle himself on these dates.
Let The Reynolds group help you win bigger!
To learn how we can help you.  Call us at 919.821.4700 or send an email!
Email Steve Reynolds