Audio
Great breaks achieve a positive strategic goal back to the show. They communicate, both in content and presentation, something about the show plot. Breaks which score are real, relevant, and fun. They earn you valuable images. Here are some breaks by Reynolds Group shows which achieve this.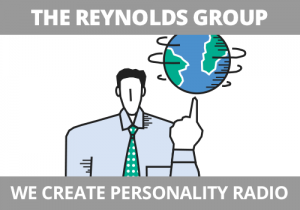 Strategic benchmarks do a few very important things for any show:  they create an appointment at the time they're done (necessary to gain another occasion from listeners).  They earn you images quicker if they are focused on having fun.  And, if centered around a cast member, they potentially build their character faster.  JJ and Tiny, KFDI, Wichita, KS put a benchmark on their show about a year ago that helps the program win in every category listed above.  Tiny is a fountain of knowledge when it comes to useless trivia.  So we built a feature around this attribute to define him to the audience.  Called "Can't Top Tiny", the listeners challenge him in who knows more around five inane trivial questions as chosen by JJ.  This is done every morning at 7:50 (there's the appointment) and we pay it off with a couple of hit records so the audience, once entertained by this vicarious feature, gets some music.
Let The Reynolds group help you win bigger!
To learn how we can help you.  Call us at 919.821.4700 or send an email!
Email Steve Reynolds