Audio
Great breaks achieve a positive strategic goal back to the show. They communicate, both in content and presentation, something about the show plot. Breaks which score are real, relevant, and fun. They earn you valuable images. Here are some breaks by Reynolds Group shows which achieve this.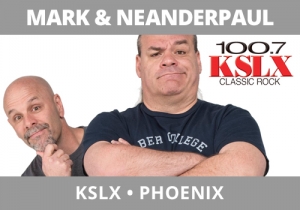 When the plot of your show is "smart meets stupid and the funny happens," the most clever and humorous things appear.  Mark and NeanderPaul, KSLX, Phoenix are two observant, funny guys, who lean to the clever.  Several months back, a Nigerian prince visited the White House to see President Trump.  The best shows can take something in the news and reflect their sense of humor in what they do with it.  What's paramount is being your plot, too.  This is great use of the audio of the president plus the funny part, as done by the show the day after the visit.  And if you think you need a lot of time to do this, note the length of the break – just over two minutes.  Listen to what they strategically got done with this break:  reflected a topic of the day, innovated around it, showcased their take and sense of humor, and did it quickly.
Let The Reynolds group help you win bigger!
To learn how we can help you.  Call us at 919.821.4700 or send an email!
Email Steve Reynolds