Audio
Great breaks achieve a positive strategic goal back to the show. They communicate, both in content and presentation, something about the show plot. Breaks which score are real, relevant, and fun. They earn you valuable images. Here are some breaks by Reynolds Group shows which achieve this.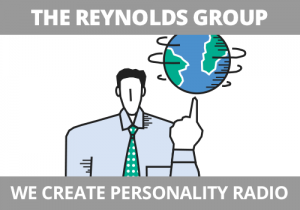 If you're a parent, have you ever found yourself in the position of negotiating with your kids?  Much of what you share about your life with the audience must fall under the "yea, me, too" banner.  If the audience is nodding and thinking that you live their life, a relatability sets in which is a terrific foundation to develop a relationship with them that can be long-lasting.  Sean Henry, KOSI, Denver is new to town.  We're working with Sean on introducing himself to the audience so we have an emphasis on character development at this early stage.  Here's a break of Sean negotiating the weekend with his two young kids.  That he talked with them and aired the conversation gave this a much different feel than if he just recounted everything.  Our goal is for our adult female base to get a sense of Sean as a guy and as a father.  We believe this was a lean in moment that accomplished that strategic objective for the show.  That he also entertained the audience and got all of this done in under two-minutes proves that, with prep, it can be done!
Let The Reynolds group help you win bigger!
To learn how we can help you.  Call us at 919.821.4700 or send an email!
Email Steve Reynolds