Audio
Great breaks achieve a positive strategic goal back to the show. They communicate, both in content and presentation, something about the show plot. Breaks which score are real, relevant, and fun. They earn you valuable images. Here are some breaks by Reynolds Group shows which achieve this.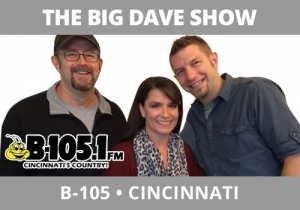 Here's a clever way for a show to give out Brad Paisley tickets.  The Big Dave Show, B105, Cincinnati is very strategic.  Wanting to tap into the market's biggest country concert that weekend, they gave them out by playing a fun game called "Who's Brad?"  Here are all the wins in this break posted below:  they re-lyriced Michael Jackson's "Who's Bad" for a production value (this signals to the audience the fun that is about to happen).  Then, they note to the audience not only the Brad Paisley concert, but that Chelsie on the show has a husband named Brad, too. The listener has to determine if the short statement applies to Brad Paisley or Chelsie's husband, so we get character development out of this, as well.  The production value is silly, the clues are short, and the game is efficient so people can play along in the car.  Here's both the set-up solicitation and the actual execution.  An all-around A+ idea.
Let The Reynolds group help you win bigger!
To learn how we can help you.  Call us at 919.821.4700 or send an email!
Email Steve Reynolds