Audio
Great breaks achieve a positive strategic goal back to the show. They communicate, both in content and presentation, something about the show plot. Breaks which score are real, relevant, and fun. They earn you valuable images. Here are some breaks by Reynolds Group shows which achieve this.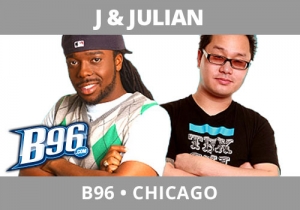 One of our signature features on J & Julian's show on B96 Chicago is "Showbiz Shelly's Smackdown" where our show biz expert, Shelly takes on a listener in a daily pop culture trivia game.  This is a special version because she payed against Perez Hilton!  We billed this as the Showbiz Queen verses the Showbiz Queen!
Let The Reynolds group help you win bigger!
To learn how we can help you.  Call us at 919.821.4700 or send an email!
Email Steve Reynolds