Audio
Great breaks achieve a positive strategic goal back to the show. They communicate, both in content and presentation, something about the show plot. Breaks which score are real, relevant, and fun. They earn you valuable images. Here are some breaks by Reynolds Group shows which achieve this.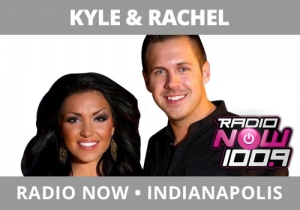 There might not be more fun than to quiz cheerleaders on things going on in the world.  With the stereotype that cheerleaders might not be completely in the loop on the news, Kyle and Rachel, Radio NOW, Indianapolis asked area cheerleaders about the recent March Madness tournament.  The only hitch was that the questions were very hard, and Kyle (obviously) gave them the answers so they came off as knowing more than the average sports fan.  The "conflict" inserted into this bit (planned, of course) made it very fun and very topical.
Let The Reynolds group help you win bigger!
To learn how we can help you.  Call us at 919.821.4700 or send an email!
Email Steve Reynolds