Audio
Great breaks achieve a positive strategic goal back to the show. They communicate, both in content and presentation, something about the show plot. Breaks which score are real, relevant, and fun. They earn you valuable images. Here are some breaks by Reynolds Group shows which achieve this.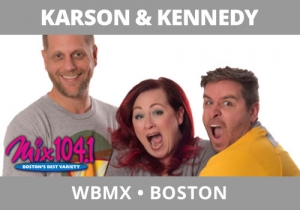 One of the "it" girls right now is singer Katy Perry.  Appearing on MIX 104.1, Boston's "Karson & Kennedy" to promote her new CD, the show does anything but focus on the selling of her music.  Instead, they know listeners are most interested in her marriage to comedian Russell Brand, which is what they have fun with for almost the entire interview.  That's a very smart strategy – play in areas listeners love instead of spend time selling them something.
Let The Reynolds group help you win bigger!
To learn how we can help you.  Call us at 919.821.4700 or send an email!
Email Steve Reynolds