Audio
Great breaks achieve a positive strategic goal back to the show. They communicate, both in content and presentation, something about the show plot. Breaks which score are real, relevant, and fun. They earn you valuable images. Here are some breaks by Reynolds Group shows which achieve this.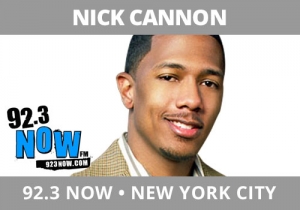 Where does every show want to me?  Right smack dab in the middle of pop culture and news. Nick Cannon at 92.3 NOW, New York talked to the street vendor who found the SUV in Time Square that almost became a bomb.  Duane Jackson is being hailed as a hero for having seen something odd and then alerted authorities.  Nick could have talked about Dwayne, but the show went the extra mile to get him on for this first person account of that city's biggest news story!
Let The Reynolds group help you win bigger!
To learn how we can help you.  Call us at 919.821.4700 or send an email!
Email Steve Reynolds