Audio
Great breaks achieve a positive strategic goal back to the show. They communicate, both in content and presentation, something about the show plot. Breaks which score are real, relevant, and fun. They earn you valuable images. Here are some breaks by Reynolds Group shows which achieve this.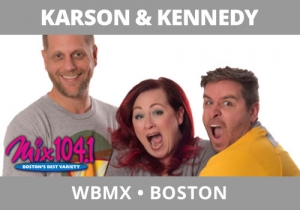 We love it when shows do something innovative and mischievous.  Anyone could go to a local wine show and come on the air to talk about it (snooze city!).  Or, gather audio of the locals commenting on the wine (boring!).  But Karson and Kennedy at MIX 104.1, Boston did something different.  They set up a wine booth, substituted their wine with Welch's Grape Juice, and then recorded the locals commenting as they sampled it.  With the listeners in on the joke, listen as folks try to be kind.  Being innovative makes you memorable.  This is a great example of that.
Let The Reynolds group help you win bigger!
To learn how we can help you.  Call us at 919.821.4700 or send an email!
Email Steve Reynolds