Audio
Great breaks achieve a positive strategic goal back to the show. They communicate, both in content and presentation, something about the show plot. Breaks which score are real, relevant, and fun. They earn you valuable images. Here are some breaks by Reynolds Group shows which achieve this.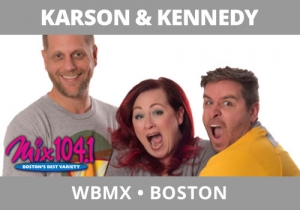 Karson & Kennedy at MIX 104,1 Boston went out and rented DVDs for an afternoon.  They were in search of scenes in Mel Gibson movies where his character got angry.  They set those aside and edited some of his ugly phone calls to Oksana for a fun game called "Angry or Acting".  They played an audio clip for a listener who had to determine if Mel was acting angry or actually angry.  It's fun and here it is!
Let The Reynolds group help you win bigger!
To learn how we can help you.  Call us at 919.821.4700 or send an email!
Email Steve Reynolds