Audio
Great breaks achieve a positive strategic goal back to the show. They communicate, both in content and presentation, something about the show plot. Breaks which score are real, relevant, and fun. They earn you valuable images. Here are some breaks by Reynolds Group shows which achieve this.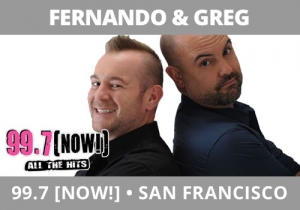 The very best, most entertaining phone topics satisfy two criteria.  First they must originate from an experience a member of the show has.  That's the justification to do it (verses it being perceived as a generic, prep service topic).  The second is that what you ask for must be stories.  Inside stories, there's rich detail and twist and turns that will keep listeners hooked because the show has something to mine for gold.  A member of Fernando and Greg, NOW 99.7, San Francisco, went to a wedding which was ruined by an invited guest.  Here are the fun phones they did around it.
Let The Reynolds group help you win bigger!
To learn how we can help you.  Call us at 919.821.4700 or send an email!
Email Steve Reynolds