Audio
Great breaks achieve a positive strategic goal back to the show. They communicate, both in content and presentation, something about the show plot. Breaks which score are real, relevant, and fun. They earn you valuable images. Here are some breaks by Reynolds Group shows which achieve this.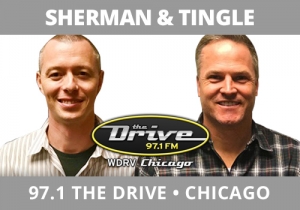 Many shows over the years have played the "I Love You Game" where they try to get someone on the phone to reply back that they love them.  Sherman and Tingle, WDRV (The Drive), Chicago have added a few twists to this.  They do a character called Paul the Perv who calls three business of the same type, to see if he can make that happen.  Paul immediately makes things odd because the character is weird and creepy (without crossing the "ick" line).  They then call three of the same kinds of business to theme it each week.  The other element that works is the other cast members of the show have to guess, of the three calls, how many Paul will be successful with the payoff.  This final item forces a vicarious element into the breaks, compelling the listener to guess, too, then stay tuned to see if they are right.  These are fun and this weekly feature is perfectly designed to grab the audience's attention and keep it throughout the break.  Here's one of the breaks from a recent airing so you can get a sense of how all these elements work together.
Let The Reynolds group help you win bigger!
To learn how we can help you.  Call us at 919.821.4700 or send an email!
Email Steve Reynolds