Audio
Great breaks achieve a positive strategic goal back to the show. They communicate, both in content and presentation, something about the show plot. Breaks which score are real, relevant, and fun. They earn you valuable images. Here are some breaks by Reynolds Group shows which achieve this.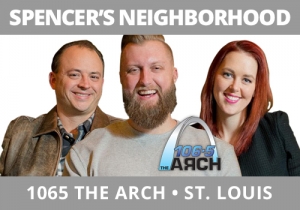 There are so many angles for a holiday like Mother's Day for the average show.  At Spencer's Neighborhood, 106.5, The Arch, St. Louis, the team found out that Brando bought his mother concert tickets for the evening and his sister was upset because she wanted to take mom to dinner with the family.  Spencer sees fun conflict here.  The show did two breaks where they got the sister on to help Brando tell the story (another chance to stir the pot), followed by another break with Brando, his sister, and their mother, to ask her which of the two she wanted to do. The team made her choose between Brando and his sister's gifts!  There are a few things to learn in the execution of these breaks.  First, listen to how quickly at the beginning of the break they set (and reset) the storyline.  They waste no time in enrolling the audience in what's going on, especially those who didn't know about it.  Then, they quickly got to the relatives to help tell the story, thus putting another element in each break to get emotion, perspective, and entertainment.  Finally, the team gives you a reason to stay tuned or come back to the show at the end of each break, teasing the audience forward for another occasion.
Let The Reynolds group help you win bigger!
To learn how we can help you.  Call us at 919.821.4700 or send an email!
Email Steve Reynolds