Audio
Great breaks achieve a positive strategic goal back to the show. They communicate, both in content and presentation, something about the show plot. Breaks which score are real, relevant, and fun. They earn you valuable images. Here are some breaks by Reynolds Group shows which achieve this.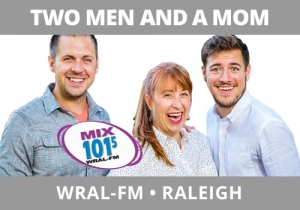 The highlight of the week could very well have been the narrative arc done by Two Men and a Mom, WRAL-FM, Raleigh around Bryan's upcoming July wedding.  The show hatched the arc around the thesis that Bryan's fiance had invited an extra bridesmaid so he needed an additional groomsman.  That's when it became fun.  He decided to write a "recruiting" letter to Duke's Coach K (seen here), read it on the air, and published it to social media making the ask with a Friday, 8:15 deadline.  They worked this arc for two days, waiting to hear from Coach K on his decision.  Friday at 8:15 arrives and they get their answer if the iconic men's basketball coach at the famed local university will stand with Bryan during his ceremony.  Hear the conclusion of this awesome story arc below that accomplished these things:  character development for Bryan, it affirmed innovation because of what they did, was a great example of truly being local, and was very fun to eavesdrop on.
Let The Reynolds group help you win bigger!
To learn how we can help you.  Call us at 919.821.4700 or send an email!
Email Steve Reynolds