Audio
Great breaks achieve a positive strategic goal back to the show. They communicate, both in content and presentation, something about the show plot. Breaks which score are real, relevant, and fun. They earn you valuable images. Here are some breaks by Reynolds Group shows which achieve this.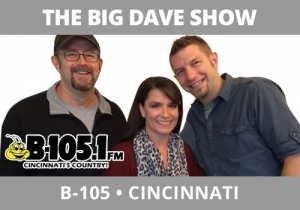 No doubt an emphasis at every radio show is social media engagement.  This requires us to not only share certain audio segments of the show on our social channels, but to develop unique content there, too.  The Big Dave Show, B105, Cincinnati do fun videos, generally centered around something local, that engage the audience.  They recently saw a news report about a local guy who spray painted orange circles around potholes so approaching motorists could steer clear of them.  They went out with the guy and helped him.  Local, fun, and highly relatable after the Cincinnati winter.  They wrap the video up with info where people can report potholes to have them fixed.  While they did use some of this audio on their show to push people to Facebook, the content mostly lived on social media and has been viewed over 14,000 times so listeners who engage them there leave the video understanding that they live in town and their sense of humor.  View the Pothole Tagging video here.
Let The Reynolds group help you win bigger!
To learn how we can help you.  Call us at 919.821.4700 or send an email!
Email Steve Reynolds