Audio
Great breaks achieve a positive strategic goal back to the show. They communicate, both in content and presentation, something about the show plot. Breaks which score are real, relevant, and fun. They earn you valuable images. Here are some breaks by Reynolds Group shows which achieve this.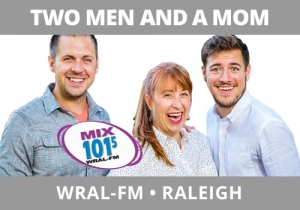 Last week brought the Las Vegas shootings and for many programs, a total overhaul of their Monday show plan.  Imagine this – you wake up and find out that dozens of people are killed at an outdoor concert while you were sleeping.  What do listeners want you to do on your show that day?  Consider their needs.  They wake up and start scrolling for information.  Some turn on the TV, others go online, your fans turn you on.  Some shows will bark that "balance is needed" on days like this ("we'll do it twice an hour!").  Others say "we're the escape" (as if by 7am they get in the car and they're over it and know you're the escape so they come to you), which is flawed thinking because people don't choose you in their head, they come to you in their heart, to connect.  The audience wants information, they want your take, they want you to reflect the emotions they're feeling, and they want to be brought into the story.  What factors into the decision is how we're used.  Listeners come, stay for ten minutes, then leave.  So if you didn't do a big story like this in that time, you didn't do it at all, hence a disconnect.  Two Men and a Mom (Kyle, Bryan, and Sarah) at WRAL-FM, Raleigh trashed their game plan that day and worked furiously to find people who were there – people who could offer up a first person experience to the story.  Here are two interviews they did that day (and played a lot) to prove they were totally in sync with where their audience was in that moment.  (If you want to know how they found these two people, reach out to me.)
Let The Reynolds group help you win bigger!
To learn how we can help you.  Call us at 919.821.4700 or send an email!
Email Steve Reynolds