Audio
Great breaks achieve a positive strategic goal back to the show. They communicate, both in content and presentation, something about the show plot. Breaks which score are real, relevant, and fun. They earn you valuable images. Here are some breaks by Reynolds Group shows which achieve this.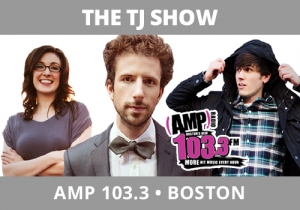 You know how the ratings always go up when a TV personality is pregnant or getting married and the viewers know it?  The same can happen for you, if you enroll the audience in the big things in your life.  At The TJ Show, AMP 103.3 Boston, Loren was about get married.  From the moment of the engagement with her boyfriend, until the ceremony, it was a running narrative on the show.  This not only defined Loren, it helped the audience connect with her.  One of your goals is to get the audience to care about you. This did that for her.  On their last day before the wedding, the team sent her off with a break of genuine love and affection.  Listeners are also attracted to your chemistry, which is why they say they feel like they know you.  Here's the break the team did before the ceremony, with TJ and Producer Matt sharing their genuine feelings for her, in anticipation of the big day which showed that compassion.
Let The Reynolds group help you win bigger!
To learn how we can help you.  Call us at 919.821.4700 or send an email!
Email Steve Reynolds