Audio
Great breaks achieve a positive strategic goal back to the show. They communicate, both in content and presentation, something about the show plot. Breaks which score are real, relevant, and fun. They earn you valuable images. Here are some breaks by Reynolds Group shows which achieve this.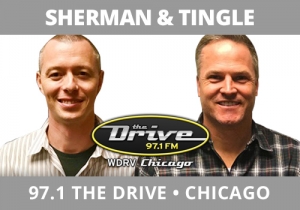 Hooking the audience with a question almost always works to build intrigue to hear a story.  Brian Sherman, from Sherman and Tingle, WDRV, Chicago, had a lovely summer vacation, until he got home.  That's when he discovered his air conditioning unit and furnace were completely, totally dead.  And that the cost to replace all of it would be $14,000.  Brian could have just told the story, which would have been good.  But he hooked them by asking the audience what happened that cost him $14,000 at the end of his vacation (there's your hook and intrigue).  After a series of wrong guesses, someone got it right, which is when Brian then told the story.  This is brilliantly structured and executed to grab the audience to want to hear the story while including listeners.
Let The Reynolds group help you win bigger!
To learn how we can help you.  Call us at 919.821.4700 or send an email!
Email Steve Reynolds