Audio
Great breaks achieve a positive strategic goal back to the show. They communicate, both in content and presentation, something about the show plot. Breaks which score are real, relevant, and fun. They earn you valuable images. Here are some breaks by Reynolds Group shows which achieve this.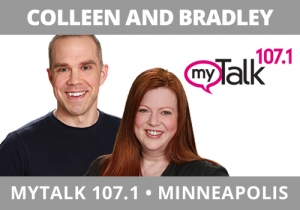 It's important as a show to be on pop culture and reflect trends.  The Throwback Thursday trend still works in social media.  Seizing on this idea on Colleen and Bradley, myTalk107.1, Minneapolis, a radio station grounded in everything entertainment, we added a new, daily feature to this midday show called Throwback Live at 1:45.  Holly the producer gets five audio clips of vintage pop culture.  She plays a bit and then Colleen and Bradley compete head to head trying to guess what the audio is.  It's smart when you pit the cast against each other in a fun way as their chemistry will shine through.  You'll hear the throwback trend and all the fun in this version recently done.
Let The Reynolds group help you win bigger!
To learn how we can help you.  Call us at 919.821.4700 or send an email!
Email Steve Reynolds