Audio
Great breaks achieve a positive strategic goal back to the show. They communicate, both in content and presentation, something about the show plot. Breaks which score are real, relevant, and fun. They earn you valuable images. Here are some breaks by Reynolds Group shows which achieve this.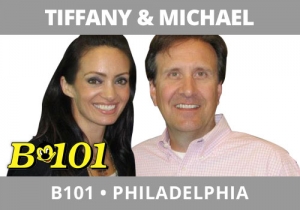 The holidays are here.  Which means every husband will get his list of things that must be done around the house to prepare for visitors.  At B101, Philadelphia, Michael Chew is the average husband (and we say that affectionally!).  As the new cast member of the Tiffany and Michael morning show, our short term goal is to burnish Michael's credentials as a married guy.  That's why they put his wife, Nancy, on to detail the list of those things around the house which need to be done.  Listen as Michael shifts to "husband mode" as he reacts to her lengthy to-do list!
Let The Reynolds group help you win bigger!
To learn how we can help you.  Call us at 919.821.4700 or send an email!
Email Steve Reynolds