Audio
Great breaks achieve a positive strategic goal back to the show. They communicate, both in content and presentation, something about the show plot. Breaks which score are real, relevant, and fun. They earn you valuable images. Here are some breaks by Reynolds Group shows which achieve this.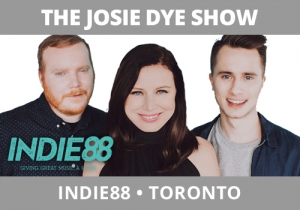 With Howard Stern saying the president should resign, we're reminded of the kind of relationship you want with listeners where you can do that, too, with minimal fear your fans will abandon you.  Everything you can do with your show is rooted in the relationship you have with the audience.  Howard has been around a long time and has been so honest with them over the course of these decades that he's defined enough to be able to say what he did about President Trump and get away with it.  It's a process of building trust, which is vulnerability over lots of time.  While you should always be honest with the audience, the berth of topics you can tackle on your show (the more divisive ones) opens over time (many, many years – and chances are you aren't there yet).  Here's break from The Josie Dye Show with Matt and Carlin, Indie 88, Toronto who tackle the plandemic video that made the rounds on YouTube before being deleted.  What I love about this break is that the team took a stand on this video – the tone of which was honest, but not off-putting.  Then they pivot to a chat with a doctor who supported their position from a medical perspective.  The takeaway is always be honest with the audience but know where your line is to continue building that relationship.
Let The Reynolds group help you win bigger!
To learn how we can help you.  Call us at 919.821.4700 or send an email!
Email Steve Reynolds