Audio
Great breaks achieve a positive strategic goal back to the show. They communicate, both in content and presentation, something about the show plot. Breaks which score are real, relevant, and fun. They earn you valuable images. Here are some breaks by Reynolds Group shows which achieve this.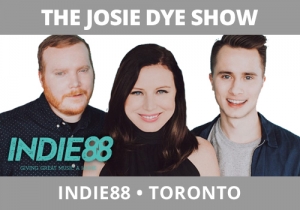 Much of the content you do is correlated to where your relationship is with the audience. Younger shows do more character development so the audience can get to know you faster than older shows (who are probably better defined).  At The Josie Dye Show, Indie 88, Toronto, we want the cast better known to the audience as they're a traditional Stage One program (the audience knows very little about them).  One morning, Josie wondered where she was conceived.  So to create a moment listeners would lean in to, she called her always-entertaining mother to ask.  On other breaks, she had the rest of the cast do the same and then they did a few listeners with their parents in a recurring one-week idea.  This was never dirty, but rose to the level of "can't miss" because it was vulnerable and quite revealing.  Here's the break where Josie talks to her mom.
Let The Reynolds group help you win bigger!
To learn how we can help you.  Call us at 919.821.4700 or send an email!
Email Steve Reynolds