Audio
Great breaks achieve a positive strategic goal back to the show. They communicate, both in content and presentation, something about the show plot. Breaks which score are real, relevant, and fun. They earn you valuable images. Here are some breaks by Reynolds Group shows which achieve this.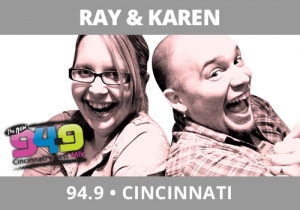 Normally you don't talk about your birthday on the air, right?  No one really cares when you're in the office and someone else goes on and on about their birthday.  But, if you add audio of those at the birthday party insulting your partner for not attending, you create humor and character development for them, which elevates the conversation strategically because you're defining someone on the program and making the audience laugh.  Such was the case when Ray and Karen, The Morning Misfits on MIX 94.9, Cincinnati, talked about Karen not attending Ray's weekend birthday party recently.
Let The Reynolds group help you win bigger!
To learn how we can help you.  Call us at 919.821.4700 or send an email!
Email Steve Reynolds