Audio
Great breaks achieve a positive strategic goal back to the show. They communicate, both in content and presentation, something about the show plot. Breaks which score are real, relevant, and fun. They earn you valuable images. Here are some breaks by Reynolds Group shows which achieve this.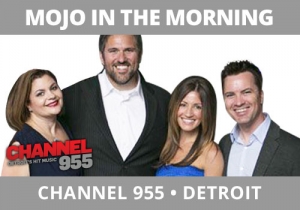 Radio is one of the best mediums to tell a story because we can paint pictures with words, tone, and emotion.  Want to truly understand the value of telling a story?  Tell one well to listeners and stop halfway.  They'll ask that you finish it.  They won't if you cough out facts, figures, metrics, and lists.  That's the power of stories.  In this segment on MOJO in the Morning, Channel 95.5, Detroit, Rachel tells a story about waiting on line at a retail establishment.  Her story has wonderful twists and turns, totally defines her, and is exceptionally captivating.  Mojo also finds way to involve listeners in the process, making this short break have multiple dimensions to keep those just tuning in completely engaged.
Let The Reynolds group help you win bigger!
To learn how we can help you.  Call us at 919.821.4700 or send an email!
Email Steve Reynolds