Audio
Great breaks achieve a positive strategic goal back to the show. They communicate, both in content and presentation, something about the show plot. Breaks which score are real, relevant, and fun. They earn you valuable images. Here are some breaks by Reynolds Group shows which achieve this.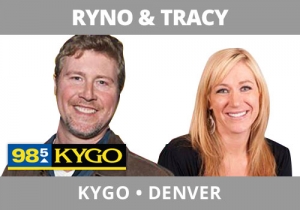 There is, somewhere in your market, a radio station that is an expert at giving their listeners the news.  While most listeners wake up and want to know what's going on in the world, the purpose of the newscast is less to inform people than it is to define who you are.  The listeners want your take on the day's topics (that honesty is character definition).  You want them waking up wondering what you think about whatever is big that morning.  This is why perspective is so critical when talking about a story.  What's yours?  What work do you do to figure that out before the news story is done on your show?  What also helps a newscast is, when applicable, a sense of humor is shown.  If the audience cares about a story, they already know most, if not all, of what you're about to tell them.  Ryno and Tracy, KYGO, Denver newscaster Chuck Clark is here telling the audience what they already know the morning after – that the Broncos beat the Patriots.  But listen to this very short clip how he created humor to make it sticky.
Let The Reynolds group help you win bigger!
To learn how we can help you.  Call us at 919.821.4700 or send an email!
Email Steve Reynolds