Audio
Great breaks achieve a positive strategic goal back to the show. They communicate, both in content and presentation, something about the show plot. Breaks which score are real, relevant, and fun. They earn you valuable images. Here are some breaks by Reynolds Group shows which achieve this.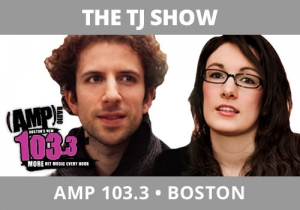 No doubt Boston has been hit hard with winter weather.  If you lived there, you'd know most people are over it.  Frustrated with non-stop snow, cold temperatures, and rides to work that last twice as long because of the roads is a common vibe.  Tapping into the emotional vein of a market is critical to being local.  The TJ Show, AMP 103.3, Boston, does a weekly feature called "Therapy with Judah".  Judah is TJ's nephew and comes on weekly to share his wisdom.  In last week's edition of the feature, Judah was charged with giving the market a pep talk about the snow and winter conditions.
Let The Reynolds group help you win bigger!
To learn how we can help you.  Call us at 919.821.4700 or send an email!
Email Steve Reynolds