Audio
Great breaks achieve a positive strategic goal back to the show. They communicate, both in content and presentation, something about the show plot. Breaks which score are real, relevant, and fun. They earn you valuable images. Here are some breaks by Reynolds Group shows which achieve this.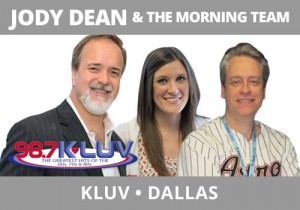 One of the most important things you should be with your listeners is honest.  We can spot fakes and phonies a mile away; the audience always knows if you're shooting them straight.  That's why this break, about Johnny Manziel flipping off the Washington Redskins bench, is so valuable and powerful in creating a bond with the audience.  Jody Dean and his Team, KLUV, Dallas, were talking the morning after Manziel showed that immaturity in a pre-season game.  Jody has been in the market forever and knows football, having played it in college.  His comments are raw, real, and very honest.  The audience is nodding up and down, having their own connection moment with the show because of how well this topic was handled.
Let The Reynolds group help you win bigger!
To learn how we can help you.  Call us at 919.821.4700 or send an email!
Email Steve Reynolds