Audio
Great breaks achieve a positive strategic goal back to the show. They communicate, both in content and presentation, something about the show plot. Breaks which score are real, relevant, and fun. They earn you valuable images. Here are some breaks by Reynolds Group shows which achieve this.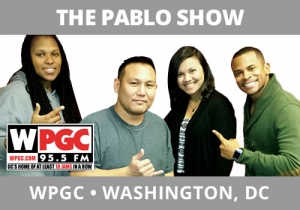 No doubt you must walk closer to the edges to get great stories on the phones from listeners who really wish to interact with their favorite morning show through social media.  Our job always is to get great stories as terrific conflict, and details that captivate listeners as you walk towards resolution which keeps them on the edges of their seats.  The Pablo Show, WPGC, Washington, DC, do an occasional feature called "Who Did You Sue?"  The phone calls they get when they do this always rise to captivating radio as listeners know the premise and sit in anticipation to hear the twists and turns.
Let The Reynolds group help you win bigger!
To learn how we can help you.  Call us at 919.821.4700 or send an email!
Email Steve Reynolds