Audio
Great breaks achieve a positive strategic goal back to the show. They communicate, both in content and presentation, something about the show plot. Breaks which score are real, relevant, and fun. They earn you valuable images. Here are some breaks by Reynolds Group shows which achieve this.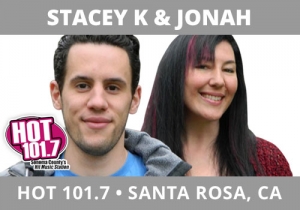 With the NFL and college football in full swing and the World Series about to wrap up, we married all the top shelf sports stories with one talent's lack of knowledge of everything sports-oriented.  Stacey K and Jonah, HOT 101.7, Santa Rosa, CA did "Stacey K Sorts Kinda Tries to Do a Sports Report".  Listeners do not tune in for sports scores any longer – this is all available on their smart phones.  If they care about the score, they know it by the time they turn you on.  Our goal is to create fun.  So Stacey watched a game and then Jonah tried to get her to "report" what she saw.  They used the topicality of the sports event with Stacey's lack of sports knowledge to create some fun for everyone tuning in.
Let The Reynolds group help you win bigger!
To learn how we can help you.  Call us at 919.821.4700 or send an email!
Email Steve Reynolds