Audio
Great breaks achieve a positive strategic goal back to the show. They communicate, both in content and presentation, something about the show plot. Breaks which score are real, relevant, and fun. They earn you valuable images. Here are some breaks by Reynolds Group shows which achieve this.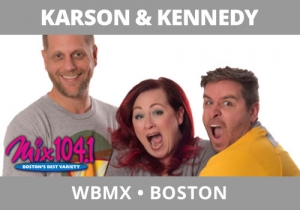 This could be my favorite bit of the week.  Producer Mike at Karson and Kennedy, MIX 104.1, Boston was feeling the new iPhone buzz this week so he married the Hot Topic with a fun, innovative idea.  He showed various groups of people (young, old, kids) his iPad and claimed it was the iPhone 6 Plus.  Their reactions were priceless.  Our goal in developing entertaining content is to do things like this which are real, fun, and result in the audience pausing their life for a few moments to have a  good time.  This did that.
Let The Reynolds group help you win bigger!
To learn how we can help you.  Call us at 919.821.4700 or send an email!
Email Steve Reynolds