Audio
Great breaks achieve a positive strategic goal back to the show. They communicate, both in content and presentation, something about the show plot. Breaks which score are real, relevant, and fun. They earn you valuable images. Here are some breaks by Reynolds Group shows which achieve this.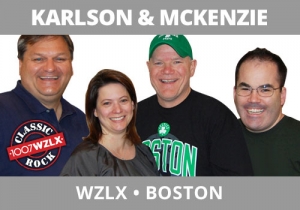 Each year at this time, Karlson & McKenzie, WZLX, Boston, do "Scared Straight Santa". They take calls from moms whose kids are acting up.  Pete McKenzie then calls the kid back as Santa to check on them and then gets the kid to promise to his mom on the phone to behave until Christmas.  The best things about this are that it's not dirty and women fall in love with it.
Let The Reynolds group help you win bigger!
To learn how we can help you.  Call us at 919.821.4700 or send an email!
Email Steve Reynolds