Audio
Great breaks achieve a positive strategic goal back to the show. They communicate, both in content and presentation, something about the show plot. Breaks which score are real, relevant, and fun. They earn you valuable images. Here are some breaks by Reynolds Group shows which achieve this.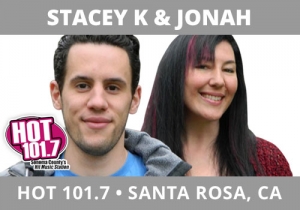 Who's most likely to have a visceral reaction to a sexually forwarded text you get from a stranger of the opposite sex?  Your mother.  Stacey K and Jonah at HOT 101.7, Santa Rosa, CA understand to play "the game of opposites" when constructing an idea.  Not content to just talk about the text and open the phones (standard fare for a morning show), they brainstormed who might have a bold reaction to reading Stacey's text.  After developing a short list of people in their lives who could do that, and provide a higher level of emotion and entertainment, they settled on Stacey's mother, who added exactly what this break needed to make it even stickier.
Let The Reynolds group help you win bigger!
To learn how we can help you.  Call us at 919.821.4700 or send an email!
Email Steve Reynolds