Audio
Great breaks achieve a positive strategic goal back to the show. They communicate, both in content and presentation, something about the show plot. Breaks which score are real, relevant, and fun. They earn you valuable images. Here are some breaks by Reynolds Group shows which achieve this.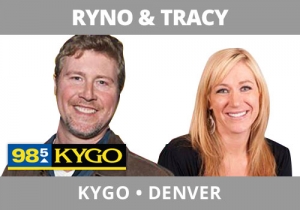 Two stories and then a peek behind the curtain…now that's a way to do an interview.  Ryno and Tracy, KYGO, Denver's new morning show, understand the construct of an interview which includes the interviewee's fans and non-fans.  Talking to country star Jerrod Neimann, Ryno first touches on his laryngitis, asking Jerrod what he does when his voice isn't up-to-snuff as a singer, which then leads into a story Jerrod tells about the time he and other guy friends went to a gynecologist for treatment.  They end talking to him about his passion for obscure beers and an app he has to track that.  All-in-all, this is excellent for the entire audience base.  Well prepped and well done for all.
Let The Reynolds group help you win bigger!
To learn how we can help you.  Call us at 919.821.4700 or send an email!
Email Steve Reynolds