Audio
Great breaks achieve a positive strategic goal back to the show. They communicate, both in content and presentation, something about the show plot. Breaks which score are real, relevant, and fun. They earn you valuable images. Here are some breaks by Reynolds Group shows which achieve this.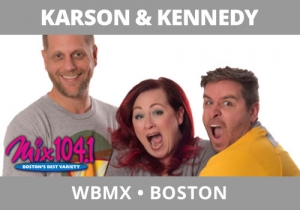 Karson & Kennedy on MIX 104.1, Boston, developed their fun version of Seinfeld's "The Marriage Ref".  Their's is called "The Dating Ump" and it's very simple.  They get on a female listener who's just had a first date with a guy.  They listen to her story about how the guy conducted himself, giving out "strikes" if he missteps during the date.  Once he gets three strikes, they suggest he's lost his chance for a second date with her.  They then open the phones asking listeners for their advice.
Let The Reynolds group help you win bigger!
To learn how we can help you.  Call us at 919.821.4700 or send an email!
Email Steve Reynolds