Audio
Great breaks achieve a positive strategic goal back to the show. They communicate, both in content and presentation, something about the show plot. Breaks which score are real, relevant, and fun. They earn you valuable images. Here are some breaks by Reynolds Group shows which achieve this.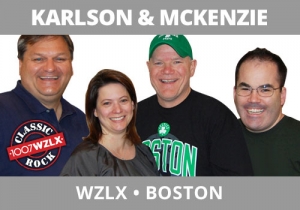 A major shift we made on Karlson and McKenzie, WZLX, Boston's very successful morning show a while back was to go more personal with the audience.  This is why we have relatives of the cast members on all the time.  Kevin Karlson's in-laws celebrated their 50th wedding anniversary, which is why he went around their party with a recorder asking people coming to celebrate how many times in September they had had sex.  It's uncomfortable, unpredictable, and very funny.
Let The Reynolds group help you win bigger!
To learn how we can help you.  Call us at 919.821.4700 or send an email!
Email Steve Reynolds