Audio
Great breaks achieve a positive strategic goal back to the show. They communicate, both in content and presentation, something about the show plot. Breaks which score are real, relevant, and fun. They earn you valuable images. Here are some breaks by Reynolds Group shows which achieve this.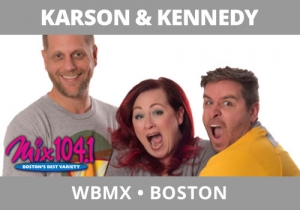 Great breaks require great conflict.  And conflict is what happens when you remain friends with your ex-wife on Facebook!  Karson, from Karson & Kennedy, MIX 104.1, Boston has a good relationship with his ex.  This didn't sit too well with wife number two, so she (Lana) de-friended him on Facebook.  In the first break below, the show calls Lana to get the details (this is where the initial conflict is found…in how each of them view the story differently).  In the second break below, Karson calls his ex-wife to let her know he's dumped her…again.  Her reaction is classic.
Let The Reynolds group help you win bigger!
To learn how we can help you.  Call us at 919.821.4700 or send an email!
Email Steve Reynolds