Audio
Great breaks achieve a positive strategic goal back to the show. They communicate, both in content and presentation, something about the show plot. Breaks which score are real, relevant, and fun. They earn you valuable images. Here are some breaks by Reynolds Group shows which achieve this.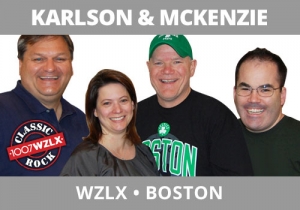 Karlson and McKenzie on WZLX, Boston have spent the summer making Kevin Karlson's mother-in-law's dreams come true.  First up was a trip to NYC to see "The View".  Here's Patsy's review and their conversation with her about the experience.  Hear how personal and fun this exchange is – you get a true sense of Kevin's relationship with her and, because it's reflective of real life, it's very sticky.
Let The Reynolds group help you win bigger!
To learn how we can help you.  Call us at 919.821.4700 or send an email!
Email Steve Reynolds