Audio
Great breaks achieve a positive strategic goal back to the show. They communicate, both in content and presentation, something about the show plot. Breaks which score are real, relevant, and fun. They earn you valuable images. Here are some breaks by Reynolds Group shows which achieve this.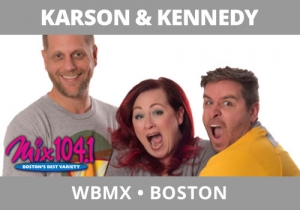 Here's a terrific interview Karson & Kennedy at MIX 104.1, Boston did with Suze Orman.  It's great because the opening question ("what's the one mistake people make when spending money at the holidays") sets Suze up to be…Suze!  She is a great story-teller, very authentic, and captures you with her honesty and perspective.  One great twist was when Karson asked Suze about a letter he'd received in the mail from a past creditor asking for money.  In this shift, Suze taught us something we didn't know, the content stayed very relevant, and we learned about the talent, too.
Let The Reynolds group help you win bigger!
To learn how we can help you.  Call us at 919.821.4700 or send an email!
Email Steve Reynolds