Audio
Great breaks achieve a positive strategic goal back to the show. They communicate, both in content and presentation, something about the show plot. Breaks which score are real, relevant, and fun. They earn you valuable images. Here are some breaks by Reynolds Group shows which achieve this.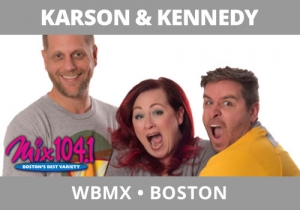 At MIX 104.1, Boston we did "Wedding in a Week" for Valentine's Day.  Considering the economy, we found couples who wanted to be married but were putting it off because they couldn't afford it.  We built this from the ground up, first finding the couple, then getting listeners to donate all the items one would need for a wedding.  Once we found the minister to perform the service, we felt like we needed to check him out.  So the show called a couple he'd married previously to make sure the minister had the "golden touch" for happy marriages.  Here's the very tongue-in-cheek (and fun) conversation with a guy who's been happily married for five years by the man who performed our service.
Let The Reynolds group help you win bigger!
To learn how we can help you.  Call us at 919.821.4700 or send an email!
Email Steve Reynolds