Audio
Great breaks achieve a positive strategic goal back to the show. They communicate, both in content and presentation, something about the show plot. Breaks which score are real, relevant, and fun. They earn you valuable images. Here are some breaks by Reynolds Group shows which achieve this.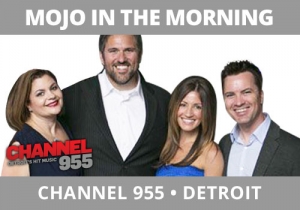 When shows work hard, they almost always score.  Take this interview with listener Lori, as done by MOJO in the Morning on Channel 95.5, Detroit.  Mojo, based in Detroit, scanned local Facebook pages and not only found out this woman was a fan of the show, but that she sat seven rows behind the terrorist who tried to blow up the Delta flight on Christmas Day as it was landing.  The interview might be two weeks removed from the actual event (which doesn't matter), but getting a first hand account of what happened is riveting.  No one else had her on in Detroit radio.  Score one for Mojo!
Let The Reynolds group help you win bigger!
To learn how we can help you.  Call us at 919.821.4700 or send an email!
Email Steve Reynolds