Audio
Great breaks achieve a positive strategic goal back to the show. They communicate, both in content and presentation, something about the show plot. Breaks which score are real, relevant, and fun. They earn you valuable images. Here are some breaks by Reynolds Group shows which achieve this.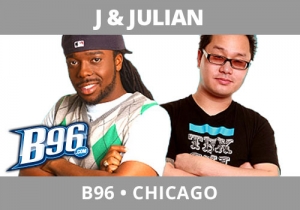 The very best morning radio is personal and vulnerable.  Which is why the feature "Truth or Pair" works.  J and Julian, B96, Chicago's number one show had tickets to give out to see Pink perform at the station.  Instead of taking caller ten (ugh!) they challenged listeners to call them with a highly personal question.  If they answered it (truth), the listener got nothing.  But if the question was too personal, they could take a pass and the listener got the pair of tickets to see Pink.
Let The Reynolds group help you win bigger!
To learn how we can help you.  Call us at 919.821.4700 or send an email!
Email Steve Reynolds