Audio
Great breaks achieve a positive strategic goal back to the show. They communicate, both in content and presentation, something about the show plot. Breaks which score are real, relevant, and fun. They earn you valuable images. Here are some breaks by Reynolds Group shows which achieve this.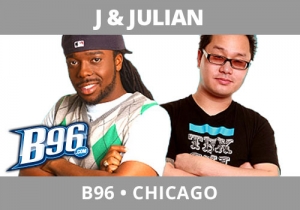 The thesis of the J and Julian Show on B96, Chicago is our multiculturalism.  This is the aspect we play up big time.  On a show with a distinctive African American, Asian, and Anglo perspective, we really reflect the vibe of the city.  So it makes sense for Julian to call his Asian mother to tell her he's bringing his Afrian American friend (J) home for Thanksgiving.  Julian is his mom's son!  Listen to the fun and strategic character development happening.
Let The Reynolds group help you win bigger!
To learn how we can help you.  Call us at 919.821.4700 or send an email!
Email Steve Reynolds