Audio
Great breaks achieve a positive strategic goal back to the show. They communicate, both in content and presentation, something about the show plot. Breaks which score are real, relevant, and fun. They earn you valuable images. Here are some breaks by Reynolds Group shows which achieve this.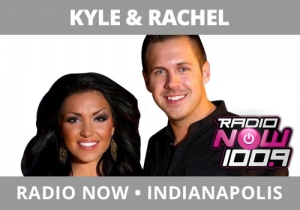 The Indiana Pacers recently had auctions for new cheerleaders.  Kyle from Kyle and Rachel, Radio NOW 100.9, Indianapolis, decided to interview some of the potential cheerleaders. What to do?  In a brainstorm, I asked him what some of the stereotypes were for cheerleaders.  Kyle said "they're dumb".  So, he decided to ask them very hard science questions.  The twist is he gave them the answers so they came off the opposite of dumb.  The way this was done, it was quite obvious to listeners there was a set-up, which made it fun.
Let The Reynolds group help you win bigger!
To learn how we can help you.  Call us at 919.821.4700 or send an email!
Email Steve Reynolds