Audio
Great breaks achieve a positive strategic goal back to the show. They communicate, both in content and presentation, something about the show plot. Breaks which score are real, relevant, and fun. They earn you valuable images. Here are some breaks by Reynolds Group shows which achieve this.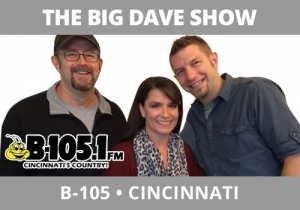 When telling a story, nothing beats getting at least one of the people in the story to come on the show to tell their part.  We all know the value of telling stories on the air, right?  Many shows feel as though they must tell every person's perspective in the story.  The Big Dave Show, B105, Cincinnati experienced the first day of school like everyone else.  Instead of just talking about it, Dave called his house to chat with his kids about their first day.  They sounded exactly like you'd expect as the team quizzed them.  If Dave and the team had done the entire break without them, the break could have been very linear and not fun.  Getting the kids on gave them something to play with, which is why it worked.
Let The Reynolds group help you win bigger!
To learn how we can help you.  Call us at 919.821.4700 or send an email!
Email Steve Reynolds