Audio
Great breaks achieve a positive strategic goal back to the show. They communicate, both in content and presentation, something about the show plot. Breaks which score are real, relevant, and fun. They earn you valuable images. Here are some breaks by Reynolds Group shows which achieve this.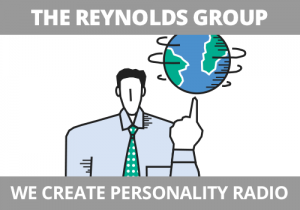 There are multiple ways to tell the audience you're new to town.  The standard way is to ask listeners where to get a great local pizza, etc.  That can live for only so long before it becomes one-dimensional.  Stacy and Jonah, WIL-FM (New Country 92.3), St. Louis have been in place as the new afternoon show in town for only a few months so we're now looking for fresh ways to publicly learn the market and have some fun.  Stacy's mom recently visited for the first time.  The streets are notoriously hard to say in the market given their French spellings.  Which is why they had their longtime traffic guy, Captain Mack, give her the spellings of local roads and Stacy's mom had to pronounce them.  Goals served for being local, saying we're new to town, and creating some fun.
Let The Reynolds group help you win bigger!
To learn how we can help you.  Call us at 919.821.4700 or send an email!
Email Steve Reynolds