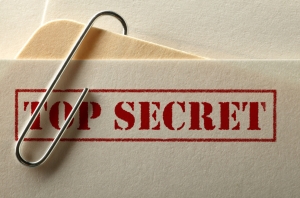 Working with hundreds of high profile shows over the years in North America and Europe, common themes have emerged of the talent who are the most successful.
I've identified 40 attributes of personalities and shows that excel in ratings and revenue generation of the biggest brands, in markets large and small, and in all formats. Each Monday in the month of May I'll share ten of them.
It might be an interesting strategic exercise to share this list with your talent. You grade them and they grade themselves in each of these areas.  Then you come together to talk.  Where you disagree would be a conversation for growth.
Elevating the strategic thought process shows your commitment to their evolution.
May Week One, the first ten:
The show has an overarching content strategy, or "plot", unique to them and different from everything else in the market.
The cast is well-defined where each member is different from the others. And the core cast is seen as likable.
The show has significant and meaningful points-of differentiation from other entertainment choices available.
The show is fun to listen to and there's lots of laughter.
The cast is human and vulnerable in sharing stories about their lives so the audience says, "They're just like me."
The program is driven by the topics of the day, knowing the highest equity topics equals the broadest appeal.
They're always honest with the audience.
The show (its cast and the content they do) matter to the audience.
Collectively and individually, they prep relentlessly, always looking for the right topics and doing unique things with them that fit the brand and will intrigue listeners.
They're friendly with the other departments in the building and work tirelessly to help those people reach their goals so they're treated the same.
Next Monday, I'll share ten more qualities of successful shows.
Continue to work on this and your personality brand images will be EPIC!
https://reynoldsgroupradio.com/wp-content/uploads/2020/08/SteveReynolds_logo-rev-300x86.png
0
0
Steve Reynolds
https://reynoldsgroupradio.com/wp-content/uploads/2020/08/SteveReynolds_logo-rev-300x86.png
Steve Reynolds
2021-05-02 16:19:05
2021-05-03 11:13:55
40 Secrets of Successful Shows – The First Ten