Audio
Great breaks achieve a positive strategic goal back to the show. They communicate, both in content and presentation, something about the show plot. Breaks which score are real, relevant, and fun. They earn you valuable images. Here are some breaks by Reynolds Group shows which achieve this.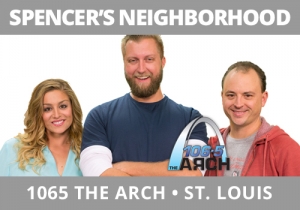 Here are two examples of taking one Hot Topic and doing two very distinctly different things with it.  Having a broad range of creative ideas that resonate and entertain the audience around the highest equity topics of the day is important to keeping your show relatable and accessible.  With Father's Day upon us, Spencer's Neighborhood, 106.5 The Arch, St. Louis, did two separate breaks that had a strategic goal of defining a cast member and entertaining the audience.  The only parent on the show is Brando.  In one break, Brando is "interviewed for the position of father" by one of his kids (questions written by the team).  It is so cute and warm, it might melt your heart if you're a parent.  In the other, Spencer talks with his father about their relationship (very touching and intimate), defining him as a son and not as a morning show host.  Both are below and both are excellent.
Let The Reynolds group help you win bigger!
To learn how we can help you.  Call us at 919.821.4700 or send an email!
Email Steve Reynolds