Audio
Great breaks achieve a positive strategic goal back to the show. They communicate, both in content and presentation, something about the show plot. Breaks which score are real, relevant, and fun. They earn you valuable images. Here are some breaks by Reynolds Group shows which achieve this.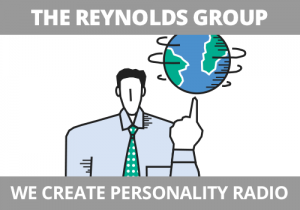 Here's a break I bet you can't do.  When there is a topic as large as the coronavirus leaning on shows, it's more important now than ever to remember two things:  how listeners use us (the average P1 comes in twice per week for no longer than fifteen minutes) so they hear relatively little of your show.  And that listeners are drawn to us, in large part, for relevance so you must do lots of it to affirm that image.  We must avoid breaks right now with topics that are evergreen hold no space in the listeners' lives.  Christine from Christine and Salt, 965, TIC-FM, Hartford, speaks fluent Italian.  So, they called Italy to check on how things are with the coronoavirus with the entire country on lock down.  This ends up being a fun break around the biggest topic of the day that listeners would lean into, because it's different and highlights an attribute of a cast member.
Let The Reynolds group help you win bigger!
To learn how we can help you.  Call us at 919.821.4700 or send an email!
Email Steve Reynolds