Audio
Great breaks achieve a positive strategic goal back to the show. They communicate, both in content and presentation, something about the show plot. Breaks which score are real, relevant, and fun. They earn you valuable images. Here are some breaks by Reynolds Group shows which achieve this.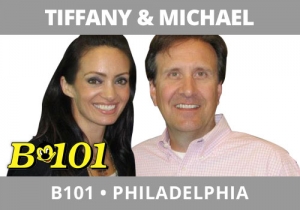 Tiffany & Michael at B101, Philadelphia had a chance to talk to Jerry Springer a while ago. What's great about this interview are the topics they chose to talk with him about.  It didn't center around whatever he was selling, it was around very high equity topics:  Oprah retiring, Dancing with the Stars, Thanksgiving, and wrapped up with a question-and-answer session where they got him to reveal things about his life that are intriguing.   Tiffany & Michael were masters in this interview at choosing topics to talk with Jerry about that a wide swath of the audience were interested in.
Let The Reynolds group help you win bigger!
To learn how we can help you.  Call us at 919.821.4700 or send an email!
Email Steve Reynolds