Audio
Great breaks achieve a positive strategic goal back to the show. They communicate, both in content and presentation, something about the show plot. Breaks which score are real, relevant, and fun. They earn you valuable images. Here are some breaks by Reynolds Group shows which achieve this.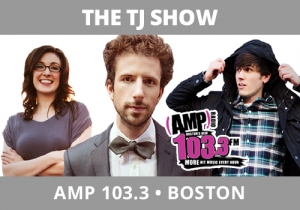 It's September, the NFL season is back, and that means there is no bigger topic in Boston than the New England Patriots.  Specifically, there is no bigger star in that city than Tom Brady, the Patriots quarterback.  Let's prove to you the power of story-telling.  The TJ Show, AMP 103.3, Boston, on the eve of the team's home opener, did a new feature called Tommy Tales.  Producer Matt on the show had met Tom Brady and told his story (he is a huge Brady fan so you feel his passion) to kick things off.  The team then opened the phones all morning for listeners to tell their stories about meeting Tom Brady, too.  Stories are how we connect as human beings (you tell yours, I tell mine, and we connect).  Great stories have beginnings and endings (payoffs) with delightful details in the middle that make those hearing them lean in.  Here is a compilation of great Tommy Tales that TJ and his great team aired throughout the morning.  Hear not only the energy of those telling them (it's as though they all happened yesterday to these people because they were so memorable), but also make note of how you lean in to hear all the twists and turns, as well.  Tell stories to win and you will win big.
Let The Reynolds group help you win bigger!
To learn how we can help you.  Call us at 919.821.4700 or send an email!
Email Steve Reynolds