Audio
Great breaks achieve a positive strategic goal back to the show. They communicate, both in content and presentation, something about the show plot. Breaks which score are real, relevant, and fun. They earn you valuable images. Here are some breaks by Reynolds Group shows which achieve this.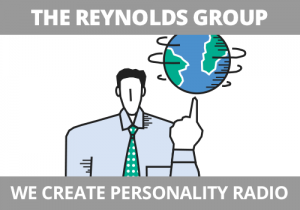 If you interview a musician in your format, please don't talk with them only about their latest project.  Make sure to tie them into the topic(s) of the day to get their take.  Hawkeye and Katelyn, KSCS, Dallas had chance to talk with country superstar Sam Hunt.  Set aside the real reason they got him (Sam was promoting something), they knew to make Sam even more relatable to the audience, the conversation had to be relevant to the day – which means exploring how the coronavirus has affected Sam's life.  In doing their due diligence, they found out that Sam's wife had interest in installing a bidet in their house.  So, they went there, as did Sam.  Yes, they did get to the reason Sam came on.  Hear not only how accessible this conversation makes him to the audience, but how fun it is to learn this about one of the format's superstars.  The audience wants vulnerability and to be let in – this did that!  There is never a time in this conversation where Sam is not smiling, which makes it a great, entertaining conversation.
Let The Reynolds group help you win bigger!
To learn how we can help you.  Call us at 919.821.4700 or send an email!
Email Steve Reynolds