The holidays are here soon and as we approach Christmas, you might be putting together your show's community service campaign.  It's appropriate, it's where listeners are, and the alignment is natural that you do something to help your community.
Listeners are stressed about life, frustrated, and looking to join a brand that does good in the community.  But I wonder:  will you raise money for a charity this year, or will you do something bigger and atypical for a cause important to you to deepen your authenticity and affirm your humanity?
Often, I'll tune into a radio station that will beg listeners for money, which then gets turned over to a charity.  There's nothing wrong with that.  There's always the fear that the charity will get the big win in money, a database of your listeners who gave, and credit for the project.
What's more impactful to build your brand is to focus on a community service image year-round that envelopes a singular cause.  That will show the heart of your talent and be more memorable than just raising money for a charity.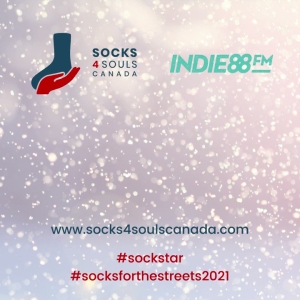 An example.  Six years ago, we had this conversation at Indie 88, Toronto.  The morning show said that homelessness was their cause.  At any given moment in the winter, there are 5000 homeless on the streets of Toronto.  The show went to the shelters to talk with the homeless as well as those who've dedicated their lives to taking care of them.  They heard stories that more deeply impacted the effort.  Our show is built around being different.  If it smacks of pro forma, we tend to back up and think about it some more. We learned that what homeless people need more than anything else is socks to prevent frostbite.
So, we developed Socks for the Souls.  In our first year, the Josie Dye Show with Carlin and Brent asked the audience to send them 10,000 pair of socks.  We got over 170,000 which were turned over to the shelters.  This year, we will collect our one-millionth pair.  Kinda cool.  Everything the show does is focused on the homeless and tends to be around socks.  The station has a concert this week.  The price of admission?  Ten pair of socks.  We even put an Amazon link on the website so listeners can, with a couple of clicks, send us socks.  For just a few dollars if they do it, listeners feel better about themselves and us, we feed a passion for the show, and we make a difference in the community.
At WINK-FM in Fort Myers, FL, their cause is animals.  So, we do "Pet Projects" year-round.  At Christmas, Logan and Sadie ask listeners to donate dog toys which are then delivered to the shelters, because we aren't sure if Santa visits animal shelters on Christmas Eve.  Or we're raising money to buy and train a service animal for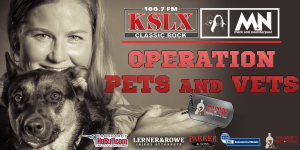 a wounded warrior who lives in town.  Or we camp out at grocery stores, asking listeners to buy us a bag of pet food we give to the shelters so they can save that money in their budgets.  We do a similar campaign at KSLX, Phoenix with Mark and NeanderPaul's Operation Pets and Vets.  Focused, big, different.
Every show I work with has a focused cause, important to them.
Two things to consider:  many radio stations will promote everything.  If a local charity needs promotion for an event, they'll do it.  The thing I've learned is that if you do everything, all for different causes, it adds up to less than if you choose one and center everything around that.
The other item to think about is if you align with a charity, all their imagery transfers to you.  If it's an old, tired charity, you could be perceived that way, too.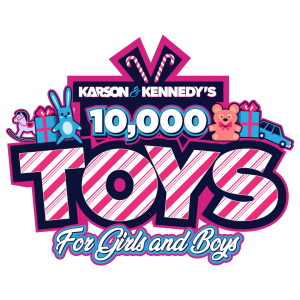 Case in point is Karson and Kennedy, MIX 104.1, Boston.  They were approached by the Marines years ago, asking them to raise toys for their Toys for Tots campaign.  We re-framed the effort to Karson and Kennedy's 10,000 Toys for Girls and Boys.  Lots of shows do this now, but we were the first.  We made it ours, listeners responded positively, we built our own show's images, and turned everything over to the Marines.  A win all the way around because it fed our cause:  kids.
We are targeting two groups when we do campaigns like this.  The smaller group of fans who'll help you reach your goal and the much, much larger group who won't, but whose perceptions you're positively impacting so they feel even better about you.
It's easy to do something for a local charity.  And they'll be the big winners if you do.  But ask:  are you all about the local children's hospital or the cause of kids?  The animal shelters or the cause of pets?  The cause of vets?  The cause of mental health?  The cause of volunteerism?  What's important to you as a human being?  Be that.
Be focused.  Be big.  Be different.  Then, you'll be noticed.
Also, be the beacon.  Listeners want to be around brands that show their values and do good for the community.  Light the positive path forward for listeners to feel good about their world, their community, their life, and you.  Bring them there and they will follow.
Then watch them join your brand more often and fall more deeply in love with you because you've shown your humanity.  Build the many dimensions of your brand through the passions of your talent.  That's the road to epic.
https://reynoldsgroupradio.com/wp-content/uploads/2020/08/SteveReynolds_logo-rev-300x86.png
0
0
Steve Reynolds
https://reynoldsgroupradio.com/wp-content/uploads/2020/08/SteveReynolds_logo-rev-300x86.png
Steve Reynolds
2022-11-08 15:05:42
2022-11-09 07:28:29
Be the Beacon